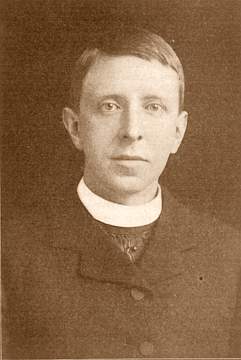 "

There is a book, excuse me but I'll make commercial, there is a book that maybe is a bit heavy at the beginning because it was written in 1903 in London. It is a book that at that time, the writer had seen this drama of the ideological colonization and wrote in that book, it is called [...] "The Lord of the World." One of those. The author is Benson, written in 1903. But I advise you to read it, and reading it you will understand what I mean by 'ideological colonization'."
-Pope Francis on the flight back from the Philippines and Sri Lanka
This book of which the Pope is speaking is one of my favorite books. I must recommend that you read it. It is not a difficult book. In fact, it is rather easy to read and quite difficult to put down. It is a gripping story.
The Pope has
cited this book before.
It seems to have left a rather deep mark on him and, perhaps, if we are to understand him better we would do well to consult the works he mentions with some frequency.
I dare not say too much more or I will spoil the fun of the book!
Here is a
Wikipedia article
with a plot summary. -
don't read the whole summary
if you want to really enjoy the book!
Available on
Amazon.com
as well as for
FREE on the Internet Archive
.